Welcome!
The Community Series coordinates a community concert series each year that includes performances by a wide variety of renowned guest artists.
Browse our website and see the exciting and entertaining performances offered for this season!
The Community Series is dedicated to bringing high quality performances to the Texoma Region to better enrich the lives of the people of North Texas.
Season Tickets on sale NOW! Please click the link below: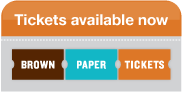 Season Ticket Membership
For tickets and information, click links on Current Season page - or call (903) 813-2037

THE KING'S SINGERS
February 15 • 7:30 PM • Kidd-Key Auditorium